Confident Identification by using mobile remote devices
SmartIdentification is a bilateral project (Austria/ Germany) on the use of existing data on smartphones to analyze trends in trafficking routes and identification of individuals.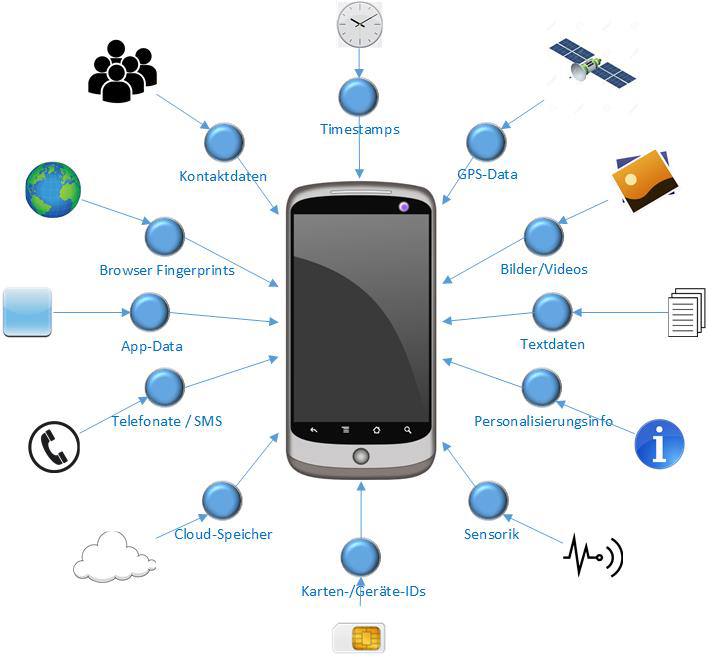 Project Outline
Organized human trafficking and slave trade are two of the major challenges for national security. In the current situation, specialized information on practices and trafficking routes, as well as means for identifying victims and refugees would be vital aspects for fighting these types of crimes, as well as supporting the affected persons. Currently, authorities are increasingly restrained by the problem of infeasible identification resulting in unreliable to no information. In addition to information that can be used directly for the identification, and are therefore often not stored on the phones, other interesting information sources are provided by smartphones. e.g. useful for identifying country of origin, or coordinates on the route in photos, as well as contact persons in different countries.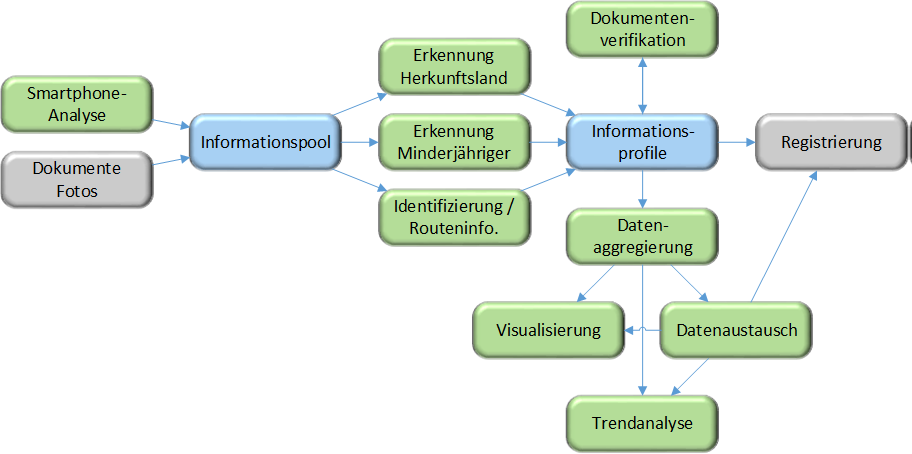 Especially concerning the analysis of communication patterns, we will focus on novel approaches like Messenger-Apps instead of only normal phone calls, as well as more hidden forms of communication like Game-Chats. We will provide means for efficient extraction of the required information in a mobile environment that can be used in the field.
Also of special interest will be the identification of minors, means for cross-national cooperation and integration into governmental processes, as well as protection of sensitive data and the detection and visualization of trends in human trafficking. Furthermore, the legal component of this project is of vital importance, as the potential applications might result in legally and ethically difficult situations.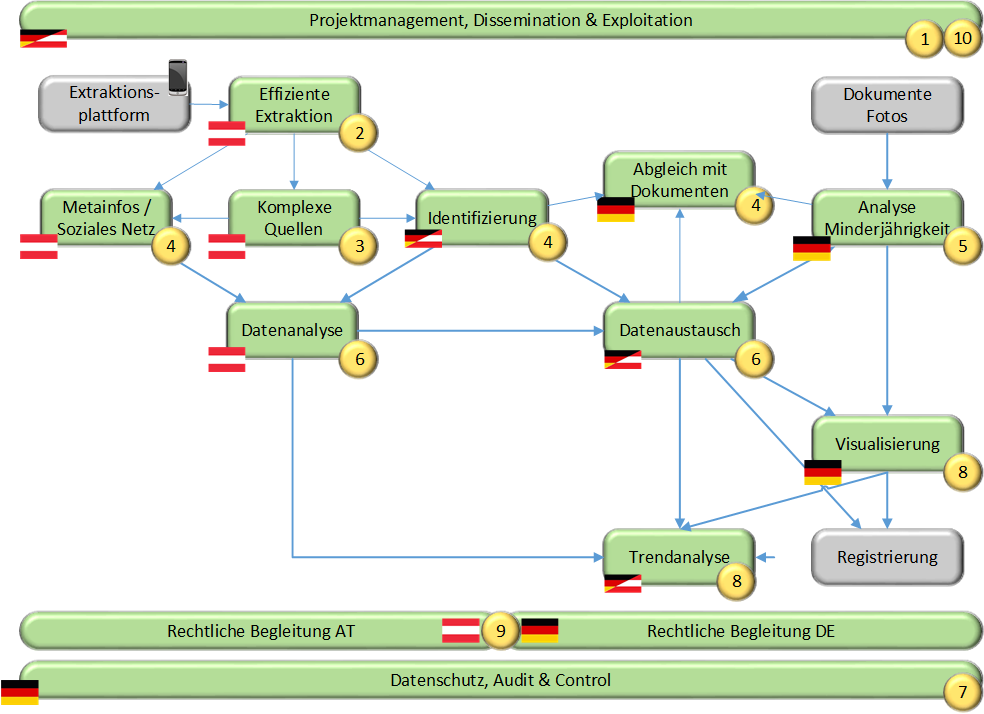 Further Information
The project is led by SBA Research.
Related News and Events
Contact