Synthetic generation of haematological data over federated computing frameworks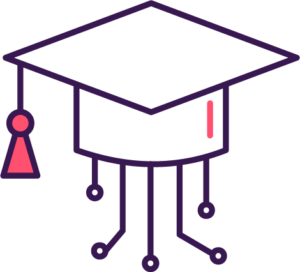 Under a global lens, the impact of haematological diseases is staggering.
Unfortunately, as is common for rare diseases, both the scarcity and fragmentation of available data prevent researchers from reaching the critical mass required for pushing forward basic and clinical research, and heavily impacts health authorities' capabilities for effective health planning.
Moreover, their underrepresentation in coding systems highlights the complexity in tracing patient pathways within healthcare systems, thus limiting the long-term sustainability of existing and new patient registries established at national and European level.
Abstract
SYNTHEMA aims to establish a cross-border health data hub for rare haematological diseases: a space to develop and validate innovative AI-based techniques for clinical data anonymisation and synthetic data generation (SDG). The ultimate ambition is to address the issues around data scarcity and fragmentation to effectively widen the basis for meaningful, GDPR-compliant research in this disease space.
The SYNTHEMA platform will be based on a privacy-preserving federated learning (FL) network, equipped with secure multi-party computation (SMPC) protocols and differential privacy (DP), connecting health data and academic research centres, industries and SMEs to advance translational and clinical research and care working in rare haematological diseases.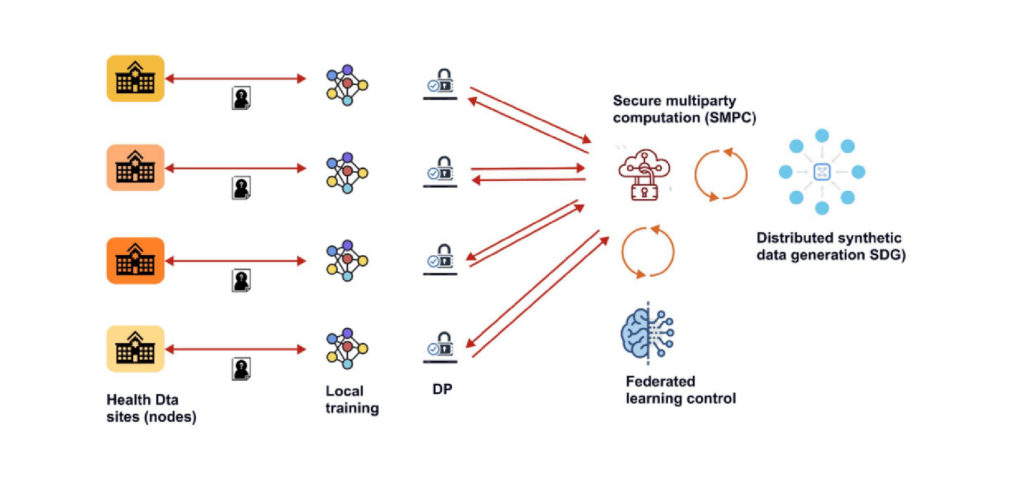 The key drivers enabling this are:
• Synthetic data: to generate virtual patients that keep patterns and features of real-world data
• Federated Learning: to facilitate the collaborative training of AI models with no sharing of raw data
• Secure multi-party computation: for lower risk, privacy-preserving model aggregation in FL schemes
• Differential privacy: to set strict boundaries on the disclosure of private data each clinical site is allowed
Official project lead
Universidad Politécnica de Madrid (UPM)
Online presence
https://synthema.eu/
https://twitter.com/synthema_eu
https://www.linkedin.com/company/synthema/
Contact
SYNTHEMA is funded by the Austrian security research programme KIRAS of the Federal Ministry for Climate Action, Environment, Energy, Mobility, Innovation and Technology (bmk).