Crisismanagment/Riskanalysis – Crossover System
The CRISCROSS project has shown that an innovative approach can effectively capture, understand and evaluate complex and cross-leadership challenges. It also showed that a singular view of risks, without a corresponding consideration of the "preparedness", cannot be seen as effective in terms of a systemic understanding of security and a suitable communication approach.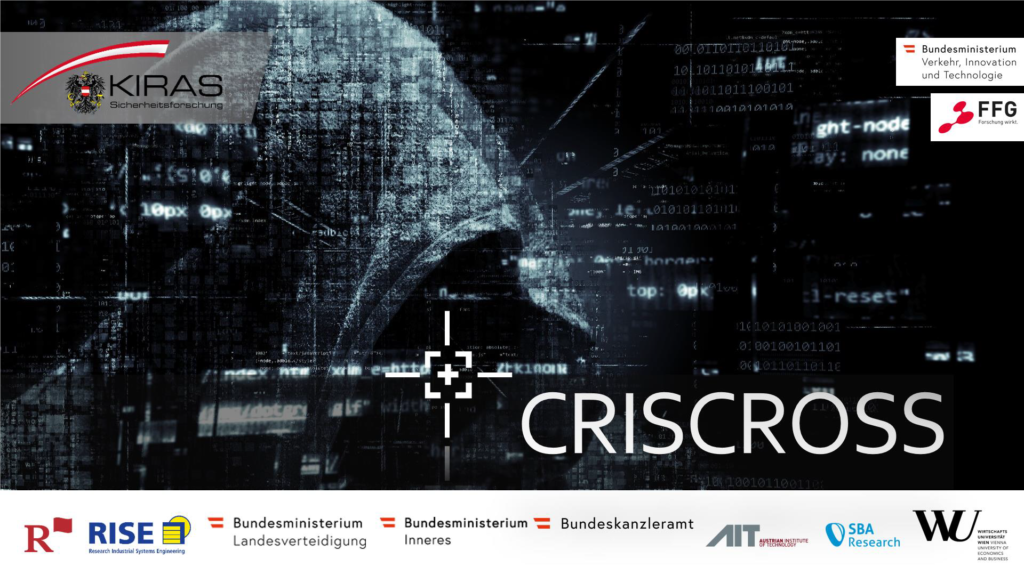 Ultimately, the method developed in the framework of the CRISCROSS project can transfer risk analysis into the digital age, while at the same time confirming the relevance of humans for the assessment of risks and their significant role in them.
The CRISCROSS methodology and the developed and implemented as well as operationally proven demonstrator have shown that a management level-compatible preparation and communication of risks and those of the possible counter and preventive measures is possible and expedient.
Further information
Contact