Austrian Cyber Crisis Support Activities
ACCSA aims to enable comprehensive and innovative training, exercise and evaluation concepts for all actors in state cyber crisis management (CKM) and the like and thereby reduces response times and error rates in the event of a real cyber crisis.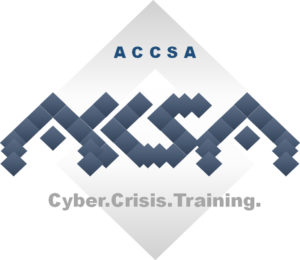 The CKM concepts, processes and methods are supported by the implementation of a CKM Toolbox, a system for software-based training and exercise implementation that spans several CKM communication levels (e.g. technology, management, first responders, politics). In addition, legal experts examine and evaluate the options for action developed in complex CKM scenarios and assess whether options for action correspond to the legal framework (e.g. NIS directive or GDPR).
SBA Research was working on threat scenarios which are used as basis for the training concept for the national cyber crisis management. We defined the structure of the curriculum and training paths. As defined in the training concept SBA Research will deliver two technical trainings.
Further Information
Contact