MobileAtlas: A Scalable Way to Measure Cellular Networks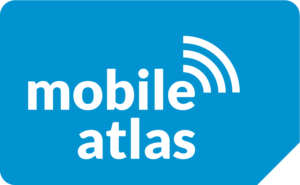 MobileAtlas is an international measurement platform for cellular networks that takes roaming measurements to the next level. Although mobile cellular networks have become a major Internet access technology, mobile data traffic is surging, and data roaming has become widely used, well-established measurement platforms (e.g., RIPE Atlas) are not well-suited for measurements in the mobile network ecosystem. This includes measurements of metered connections and consideration of roaming status and zero-rating offers.
Abstract
MobileAtlas implements the promising approach to geographically decouple SIM card and modem, which boosts the scalability and flexibility of the measurement platform. It offers versatile capabilities and a controlled environment that makes a good foundation for accurate and fine-grained measurements.
In the current phase we focus on increasing the coverage of the measurement platform and improving the support for emerging technologies (e.g. eSIM, IPv6, VoLTE, and 5G). MobileAtlas was developed and is run and maintained by SBA Research.
Official project lead
SBA Research
Links
https://github.com/sbaresearch/mobile-atlas
Contact
This project was funded through the NGI0 Entrust Fund, a fund established by NLnet with financial support from the European Commission's Next Generation Internet programme, under the aegis of DG Communications Networks, Content and Technology under grant agreement No 101069594.