Science of Security for Agile Software Development
The overall research problem to be addressed by the project is the general lack of a scientific approach to security research and the integration of software security and agile software development.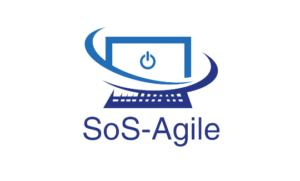 Project Outline
Security breaches are happening all around us. Software systems have developed to the point that we use and depend upon them daily in the same way that we depend upon traditional infrastructures and utilities. The value of sensitive information in computer systems is constantly increasing, and the same can be said for the corresponding threats, but measures to reduce the resulting vulnerabilities are not developed at the same pace.
Sub-goals:
Develop and apply innovative approaches, tools, and techniques for improving security in agile software development in Norway.
Empirically understand how software systems can be elicited, designed, built, and maintained to systematically address security issues across an agile development lifecycle.
Increase the maturity of the security of software developed in Norway.
Foster collaboration within research and practice in order to advance the practice in secure software engineering.
Disseminate new knowledge and approaches to the international research community by publishing in internationally recognized scientific journals and conferences.
SBA Research is an International Research Partner of SoS-Agile.
Further Information
Contact