Trustworthy IoT for Cyber-Physical-Systems
The project focuses on the development, production and operation of safe components and applications for connected and autonomous vehicles. In this project, we consider the entire value-chain from semiconductors and control systems to applications. Since the design and manufacture of the components required for connected vehicles requires a high degree of integration and information exchange, the methods and tools examined are also relevant in the context of Industry 4.0.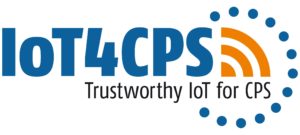 Motivation
Digitization throughout the entire product lifecycle accelerates the development and production of complex industrial products while improving product quality and functionality. However, the increasing connectivity of (critical) cyber-physical objects, which goes hand in hand with digitization, also leads to new security requirements, which can only be solved insufficiently with existing methods.
Project Outline
IoT4CPS will develop guidelines, methods and tools to enable safe and secure IoT-based applications for automated driving and for smart production. The project will address safety and security aspects in a holistic approach both along the specific value chains and the product life cycles. To ensure the outreach of the project activities and results, the relevant stakeholders will be involved throughout the project and results will be disseminated to expert groups and standardization bodies. IoT4CPS will support digitalization along the entire product lifecycle, leading to a time-to-market acceleration for connected and autonomous vehicles. IoT4CPS will provide innovative components, leading to efficiency increases for the deployment of autonomous driving functions and in smart production environments, which will be validated in a vehicle and in a smart production demonstrator.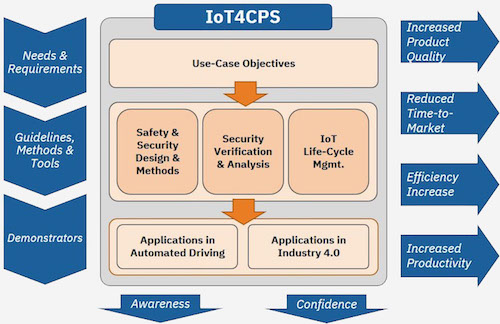 Within IoT4CPS SBA Research is responsible for the publication and presentation of the results delivered by the other work packages. In order to generate awareness and impact, both, scientific dissemination through reputable conferences and journals as well as interaction with industrial and governmental stakeholders shall be covered.
Further Information
Related News and Events
Contact