Trusted Code
The Trusted Code (TRUC) project provided participants with in-depth security knowledge for software development.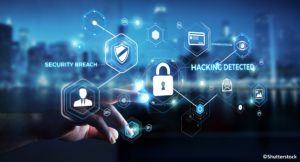 According to the motto "Think like a hacker in order to be able to protect your software properly", the participants were taught attack patterns at the beginning and afterwards the participants themselves took on the role of an attacker or hacker. Building on this, all steps of software development in the context of cyber security were run through and important security concepts were taught, and their importance was emphasized.
Topics such as
security patterns,
DevOps concepts,
applied cryptography,
reactive programming,
secure authentication for web applications and
IoT security
were vividly presented and deepened through practical exercises and concrete implementations.
Secure and long-term maintainable software is the basis for an economic application and innovative and secure software products. In the project, the participants gained the necessary expert knowledge to successfully and sustainably implement the "Security by Design" approach in their future software projects.
The workshops were designed exclusively for specialists who already had extensive expertise in software development. The mediated content started where university education and commercial training usually end.
Further Information
Related News & Events
Contact
This project was funded by the FFG.